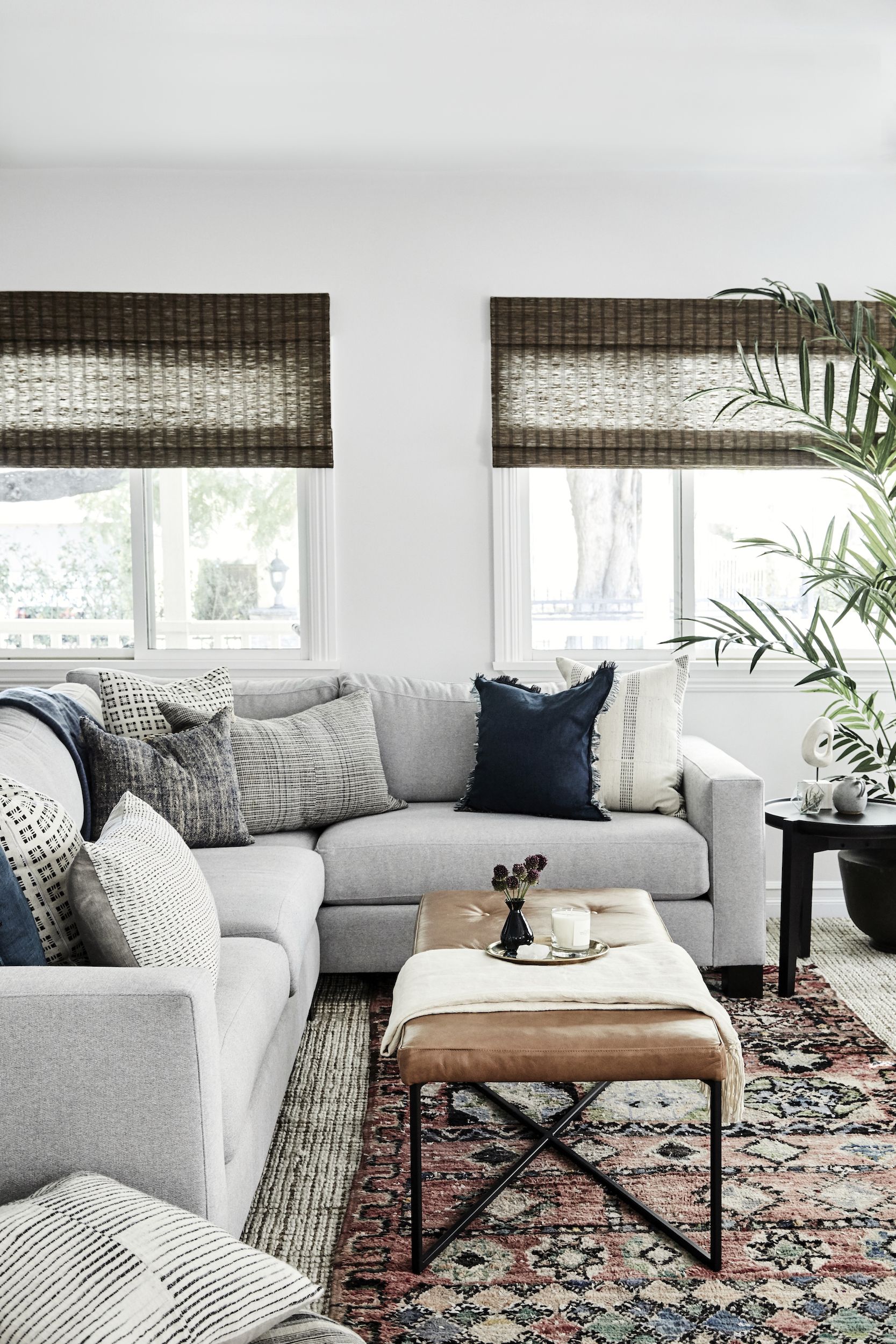 Equally as important to color, is texture — especially if you crave a single color scheme such as all-white or all-grey. A room at first glance can seem like a single color scheme, but if you look closely you will notice shades within the same color and plenty of texture via fabrics/textiles.
An all-white room may have linen draperies, a plush velvet chair, shiny silk cushions, rattan chairs and woven baskets, and a nubby cotton sofa with a faux fur blanket tossed on the side. All of these elements add texture and please the eye, creating a warm, rich environment.
Design can describe the personality of the owner, so by using textures, patterns and varying colors can bring a dull room into sophistication with ease.
Consider the textiles that suit your lifestyle. If you have kids and dogs, then you may not want a light cotton sofa; rather, a darker leather or mohair sofa may better suit your needs. If you crave luxury, then consider high-end silk draperies and pillows.
Whatever your style, try to add plenty of texture by bringing together numerous textiles into your DIY interior design.